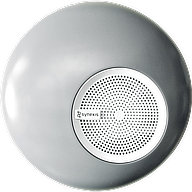 Synexis' patented microbial reduction system installed in public areas of the inn

Killington, VT, November, 9, 2020: The Birch Ridge Inn at Killington has partnered with Synexis of Lenexa, KS, to deploy state of the art technology to assist with creating a clean environment for inn guests and staff. Synexis&reg LLC is a leader in technologies that achieve microbial reduction in occupied spaces. Synexis patented DHP™ (Dry Hydrogen Peroxide) technology is effective at reducing certain bacteria, viruses and mold in the air and on surfaces in indoor spaces where people congregate where the devices have been installed.

Synexis Sphere units are installed in the Inn's restaurant and Great Room. The Sphere, based upon a sound foundation of science, uniquely addresses the problem of how to provide a sustainable wide-area reduction of pathogen levels in continuously occupied spaces at the inn. The Sphere's friendly, implementable, design made for easy installation at the inn. It's simple integration into the inn's infrastructure adds another tool for the innkeepers to use to help address the challenges created by the Covid-19 pandemic and the arrival of flu season.
Synexis technology takes what is naturally in the environment, ambient oxygen and humidity, to generate a low level of dry gaseous Hydrogen Peroxide(DHP). Synexis technology is safe for occupied spaces as hydrogen peroxide is a natural component of the human body found in the lungs. DHP is an active antimicrobial agent. Where it has been installed, Synexis' patented DHP technology has been shown to reduce pathogen levels circulating in the environment.

When combined with standard cleaning practices, social distancing and face masks worn by inn staff and guests, the Synexis Sphere systems will help reduce the probability of contamination by biological agents, including coronavirus and influenza, inadvertently introduced to the inn by other guests. Synexis Spheres do not require inn guests to take any actions, other than enjoying the hospitality of the inn.
The owners of the Birch Ridge Inn, Bill Vines and Mary Furlong, have actively addressed the problems presented by Covid-19 for guests to their hospitality business. From enhanced cleaning procedures using FDA and CDC approved sanitizers; to deploying ultraviolet(UV-C) light to kill unwanted microorganisms in unoccupied guest rooms; to adopting Synexis Spheres to reduce pathogens circulating in the air and on surfaces at the inn's restaurant and Great Room; they have sought out cutting edge solutions to make sure the Birch Ridge Inn at Killington is a clean, safe, and healthy place to work and visit. The inn's web site, birchridge.com, has additional information on how the Birch Ridge Inn is addressing Covid-19 to keep guests and staff safe.

About the Birch Ridge Inn The Birch Ridge Inn has provided upscale dining and accommodations since 1997. The inn provides guests to Killington a high level of personal service matched with impeccable cleanliness. Consistently rated the #1 hotel in Killington on TripAdvisor, the Birch Ridge Inn features 10 individually decorated guest rooms. Full dinner and beverage services are provided at the inn's restaurant and Great Room. Birch Ridge is located on the Killington Road, less than 1 mile from the Killington Ski Resort. Entrance to the property is through a distinctive 'Covered Carriageway" on Butler Road. Birch Ridge recommends advanced reservation either by Phone at 800.435.8566 or via the inn's web site at birchridge.com.

About Synexis Founded in 2008, Synexis&reg LLC is a leader in technologies that achieve microbial reduction in treated spaces and is the sole developer and designer of patented technology that creates hydrogen peroxide gas or Dry Hydrogen Peroxide (DHP™) for occupied spaces. Synexis technology takes what is naturally in the environment, ambient oxygen and humidity, to create Hydrogen Peroxide Gas (H2O2) or DHP.

Synexis DHP technology is patented, and effective at reducing certain bacteria, viruses and mold in the air and on surfaces within occupied spaces where the device has been installed. The Synexis system is UL Certified to produce no ozone and works continuously without disruptions in normal operations or workflow.1 Synexis Systems are regulated by the U.S. Environmental Protection Agency and state governments as antimicrobial devices. Accordingly, our Systems are produced in an EPA-registered facility and packaged and labeled in accordance with EPA regulations appearing at 40 CFR 152.500. Synexis&reg currently holds 13 U.S. patents with 16 pending.2

1. UL Certification numbers: Blade UL E482400 and Sentry UL E495096

2. Synexis https://synexis.com/patents/. US Patent numbers include 8,168,122 | 8,685,329 | 9,034,255 | D744,627 | 9,370,592 | 9,808,013 | D814006 | 9,924,722 | 10,188,766 | 10,232,076 | 10,285,382 | 10,299,482 | D890898